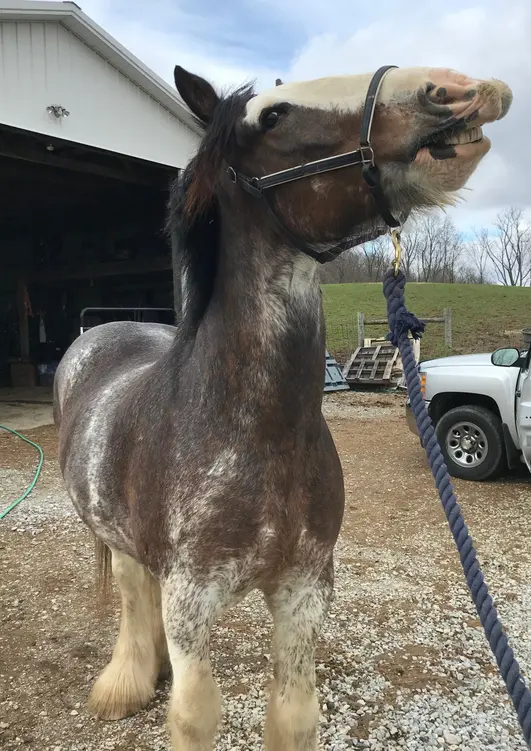 We are proud to offer a full range of medical and surgical services for cats, dogs, horses, and pet goats. We focus on quality medicine, low stress handling, and making meaningful relationships with our patients and their families. We have a veterinarian on call 24 hours a day to answer urgent questions and give advice.

Farm call equine services are available in Preble, Montgomery, Darke, and parts of Butler and Miami Counties in Ohio. We also have a haul-in facility to accommodate horses at our clinic (which is especially nice in the winter, as our facility is heated!). We DO NOT treat cows, pigs, sheep, poultry, or pocket pets.

For dogs and cats, we offer in-clinic appointments at our office. We strive to be a low-stress clinic - we know that vet visits can be scary for your animals and we do our best to make them comfortable and low-stress as possible. Ask us about "Happy Visits" or anxiety reducing steps to help minimize stress during your pets' visit!
Appointments
Our visits are by appointment only. The easiest way to schedule an appointment is to call our reception desk at 937-962-7035. We recognize that emergencies may arise at any time of day, and we will do our best to accommodate emergencies visits throughout the day.
Cancellation Policy
We understand that sometimes....life happens, and you cannot make it to your appointment. Please call to let us know if you will be unable to make it to your appointment (preferably a day before, but again, we get it - life happens). Giving us advanced notice allows us to fill your appointment slot with another (potentially sick or injured) animal that needs care. If your animal is scheduled for surgery and you need to reschedule, it's no problem, but we really do need to know about it at least 24 hours in advance so we can adjust our surgery schedule.